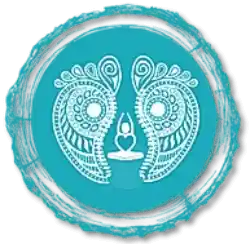 Sole Sanctuary Reflexology Scarborough
My reflexology treatment provides a sanctuary of deep relaxation using particular techniques to activate the reflex points in your feet in connection with your whole body.
Every foot tells a different story and I would love the opportunity to unlock the many benefits reflexology can bring you.
Soul Sanctuary Reflexology Scarborough is now located in a beautiful space in the heart of Scarborough. Now a home based business, there is plenty of parking on the street to park your car.
Access is via a lift to the 3rd floor of 166 Brighton Road and it is from there you can follow the signage to the treatment room.
Reflexology Session
Includes a free first consultation and foot bath with aromatherapy oils before the treatment begins.
Lie back and relax in a zero gravity reclining chair, whilst gentle to firm pressure is applied to reflex areas in your feet that mirror your whole body.
You will walk away feeling as light as a feather, both you and your feet!
Reflexology (60 mins) – $75
Reflexology (90 mins) – $105
Indian Head Massage
This holistic and calming massage technique is applied to your scalp (no oils), face, neck, shoulders and upper back. It provides physical and emotional health benefits and relieves mental fatigue, anxiety and muscular tension.
Indian Head Massage (45 mins) – $75
I care for the welfare of my clients and also giving back to the community and currently donate reflexology hours to Solaris Cancer Care Centre in Cottesloe, as well as supporting seniors in the community and people suffering with depression and anxiety. 
Having worked in the corporate world for many years in various marketing and business development roles, I am enjoying my journey with natural therapies and feel I am on the right pathway, having received so many compliments to date about my treatment and having magic hands. 
I hope to meet you soon for an amazing treatment to relax, revitalise and rebalance your body and soul!
My Training and Memberships
Certified Clinical Reflexologist
Perth School of Reflexology – Certificate IV
Physiology and Anatomy Units
Trained in First Aid and CPR
Covered by Professional Indemnity Insurance

Indian Head Massage
Certified through Feel Good Therapies
Covid19
Training completed in Infection Control Covid19
(Australian Government – Department of Health)
Memberships
Professional Member of Reflexology Association of Australia (RAoA)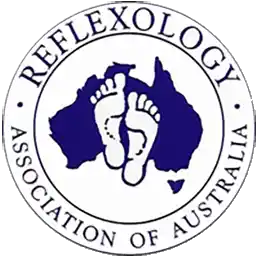 I truly enjoy what I do and only wish for the best experience and outcomes for all my clients.
I lost my beautiful Mum to cancer in 2011, and three weeks later my dear Dad to a stroke through heartbreak and chronic stress, so I fully understand the implications and challenges of what cancer sufferers go through and what the carers undertake to look after their loved ones. 
So in memory of my Mum and Dad and other loved ones, I donate a number of hours of reflexology each month to help individuals going through or recovering from cancer at Solaris Cancer Care in Cottesloe.
About Reflexology
Reflexology is a holistic complimentary therapy, treating the mind, body and spirit and is a deeply relaxing treatment to experience!
The greatest gift of reflexology is the intent to help your client harmonise the body and soul, reducing stress levels, as chronic stress has been known to disrupt nearly every system in the body, affecting your immune system, your digestive and reproductive systems, speeding up the ageing process, as well as anxiety, depression and other mental illnesses. Reflexology can assist in relieving many of these conditions.
An ancient therapy, reflexology has been around for thousands of years and is based on the principle that reflex areas in the feet mirror the whole body. By stimulating the reflex areas and nerve endings in the feet, it unblocks your vital energy, or bio-energy circulating between the organs of the body and penetrating every living cell. Every second that we are alive, the cells in our body are working tirelessly to bring us back to a natural state of homeostasis or equilibrium. By using reflexology, we facilitate the bodies natural ability to self-heal by unblocking the natural energy flow process and stimulating every reflex area and zone in the feet that corresponds with the whole body. 
About Indian Head Massage
This holistic and calming massage technique is based on the ancient Ayurvedic form of healing that dates back almost 4,000 years. It works the three higher chakras being the Crown (Sahasrara), Third Eye (Ajna) and Throat (Vishuddha).
This therapy is applied to the scalp, face, neck, shoulders and upper back area. It provides physical and emotional health benefits and relieves mental fatigue, anxiety and muscular tension. 
NO MORE KNEE PAIN
My wife convinced me to see her cousin Jody as she was having foot reflexology and wanted to support her cousins new business.
I went in with the expectation of a good foot massage and left with a belief in foot reflexology! I'd been suffering for years with knee pain after an accident many years ago and so Jody concentrated around this area during the session. It was after a few days I actually noticed I had no more knee pain, it had greatly reduced! When my wife rang Jody a few days after the treatment, I told her to tell her that she had magic hands!
Many months later I still have no knee pain, so she's made a believer in me!
 Tom
Cairns
I had my first ever session of Reflexology with Jody. As I suffer from fibromyalgia, chronic pain and chronic fatigue syndrome, I find it difficult and uncomfortable to lie on massage beds for treatment. Jody made me totally comfortable in her zero gravity chair, which I can honestly say is the first time I have been pain free while receiving a treatment!
I absolutely loved the feeling of the reflexology, amazing and not as invasive as other forms of massage and physio I've had. I left feeling so relaxed and had the best sleep in a long time! Would totally recommend to anyone! Thanks Jody, wonderful and I'll be back!
Marisa
Ellenbrook
I went to see Jody as I had pain in my right shoulder. She listened to my concerns and concentrated on this area. Within 24hrs the ache had eased a great deal.
Jody was very professional. I love having foot reflexology now! I would definitely recommend Jody.
Gary
Sorrento
Thanks Jody for your reflexology massages. I always feel relaxed and revitalised afterwards.
Being on my feet all day, this has definitely helped my aches and pains. I sleep better too!
Christine
Sorrento
Contact
Please feel free to contact Jody for further information or provide any feedback
Location
Call for appointment